At the onset of the Internet, it was called a 'fad'. Traditional bricks and mortar businesses had no idea that the effect would be life-changing. Today they either have to embrace it or fade away.Marketing the old ways, like direct mail, newspaper advertising, television and radio, although still working, have become too expensive and slow.Therein lies the golden opportunity for the internet marketer.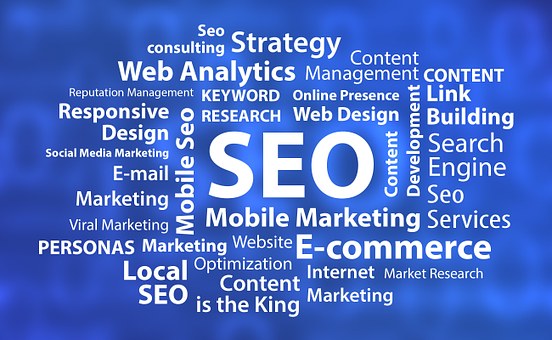 Advertising to a local or broad audience can literally be achieved in minutes today. Businesses can see results quicker if they have the right systems in place. The online marketer can guide them to these services and also provide them if needed. The following opportunities have risen to mind:
Branding
Website
Mobile responsive website
Directory listings
Social media marketing
PPC advertising
ECommerce
Video marketing
Seo
Lead generation
Gone are the days when the marketer had to struggle with 'html' coding. The wonder of wordpress and arrival of Optimise press, Thrive, Clickfunnels and numerous other landing page creators make the presentation so much easier once you have gone through the learning curve. The graphics on templates can 'wow' any business and you would be surprise to find how many businesses do not have the elements mentioned above in place.
Branding
The creation of a logo only represents the brand that needs a unique selling point, integrated with core values and targeted customers. Branding is necessary to generate an association with your audience. It is really making clear what you stand for.
Website
WordPress make the creation of unique content driven websites very easy. The integration with shopping carts, media and analytics make the experience seamless. Bespoke websites can be designed if you have the skill or outsourced cheaply.
Mobile responsive design
If the website is responsive, it would adapt to the size of the screen they are presented on, to improve the experience of the end user.Luckily there are numerous themes available and the learning curves are not that steep.
Directory listings
Surprisingly many businesses have not grasped the concept of being listed on business directories. Again leaving the scope for the marketer to present to them the benefits.To name a few, Google My Business,Bing Places,Yell, Yelp,Thomson local, etc.are mainly free listings. So why not claim them on behalf of your local businesses and get a foothold in the door to provide other services.It is important though that exactly the same information is submitted to each directory to improve organic ranking.
Autoresponder, Sms and email marketing
Again the opportunity for recurring income. Why not install an optin form for lead capture, setup the autoresponder and follow up emails on behalf of clients. Even leveraging the power of SMS marketing can be lucrative. All 3 the marketing channels can be done from one (1) platform.
Social media marketing
Facebook, Instagram,Twitter, Pinterest, Linkedin and YouTube tutorials are readily available. Many businesses know the importance of this marketing, but either find it too complicated or too time consuming. Here again there is the scope to provide the design or brand by outsourcing via arbitrage if you lack the skills.
PPC advertising management
This can be tricky if you do not have the experience with Google adwords, Bing and other platforms, but again you can find experts to leverage their skills on your way in making an income.
ECommerce
Various ecommerce models come to mind,but the lucrative and easier ones are selling digital services, membership subscriptions,digital product and dropshipping.Again digital platforms make this easily achievable.
Videomarketing
Video marketing is a hot trend and will gain just more traction. Everyone needs to be on this. Youtube has become one of the biggest search engines and will grow even more in popularity.An easy opportunity to get videos rank for local businesses exist and even providing videos for businesses can be lucrative. Add video ad creation to the mix open up a vast opportunity for the online marketer.
SEO
Search engine optimisation for local businesses combined with the other mentioned elements will improve their rankings and trafic. Start out by researching the relevant keywords to use,optimising their page titles and meta data,optimising their page content and building relevant link structures. Again the link building can be outsourced cheaply. A good tip is to register the site with Google Search Console that will provide analytic and diagnostic feedback.
Lead generation
If you do the research, you will find many businesses that can benefit from leads.Set up a page to generate leads and offer them to local business. You would be surprise how much they are already spending to get customers through the door. If you can rank your lead capture page and provide them with high value clients on a free trial, you will get them hooked.
Do you have any more opportunities? Feel free to comment.