Dentist living the dream. Researching innovative marketing techniques. Reviews at https://www.youtube.com/AndreNiemand and online wealth at https://linktr.ee/andreniemand
I was born and raised in Madiba country. Studied dentistry at the University of Stellenbosch in South Africa. Here at university one of my beloved professors planted the first 'seed' by stating: "You will never get rich from Dentistry, but it will give you the opportunity to acquire money from banks, mainly due to the respectability of the profession, that you will repay them!" He further stated: "You need to get this money to work for you, because remember, you only have two hands and so many working hours!"
Do not wait; the time will never be 'just right.' Start where you stand, and work with whatever tools you may have at your command, and better tools will be found as you go along.George Herbert
As a young eager professional it did not make sense at that stage. Life consisted of working long hours, earning good money, travelling abroad, mortgaging the house up to the hilt, enjoying life and …repaying the banks! If you want to go on holiday, you just work harder. If you get sick…you still go to work, because you cannot afford to stay at home. What a life of luxury! My business model of investing in assets to build my dream retirement, worked well. Unfortunately, you cannot burn the candle on both end, not for 40 years!
I moved to the UK in 2000 to provide security and good education to my children. I was happy starting a clean slate, not having to keep up with the Joneses. Then I got invited to attend the World Internet Summit UK 2008. What a change did that made to my life! I met people like Tom Hua, Armand Morin and Ewen Chia. Seeing proof of people earning a living online, without the need to sit in traffic and doing it from anywhere in the world, changed my mindset. I have always known there is another life out there!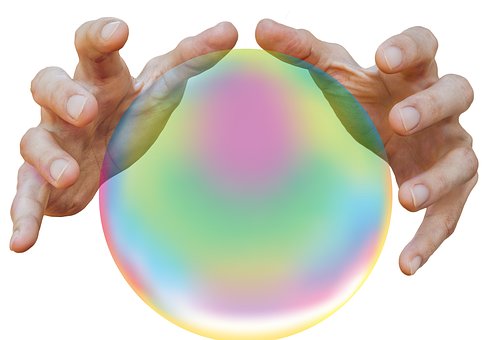 With the help of Ewen Chia I set up my first optin page on golf, connected Aweber, accumulated subscribers and sold a few copies my product.There was NO funnel and I had no clue how to market, apart from what I learned at the Summit. I got involved in Adsense, CPA and affiliate marketing and even launched a product on Clickbank. I was doing all this part-time, spending many hours a day (burning the candle again) and without the support of a spouse, who regarded the Internet Marketing as a scam! Though, it did pay for some family holidays and a nice car for my oldest daughter.
My Adsense was nearing $800 a month, Clicbank averaged 3 figures a week, affiliate marketing at Markethealth brought in the odd $200 some days with the help of Adwords. I even made a high ticket commission of $1000 for Armand Morin's Big Seminar. I have proven this really worked. Then…my Adsense account got closed, my Adwords account banned (due to a buyer complaint of a product I was an affiliate) and my software on Clickbank needed updating, leaving me devastated. I took a break of a year trying to assess my new approach. I knew there was more to this puzzle of Internet Marketing and the need to find this was driving me up the wall.
I started again, blogging and building niche sites, earning a very low income.Then,BOOM a personal crisis end of 2014. May I ask how many internet marketers are still married? I dropped everything, losing domains and sites I cannot afford to buy back. My life of wannabe internet marketer was put on hold until end of 2018. But… I am back! THIS TIME I will achieve!
Only I can change my life. No one can do it for me.Carol Burnett
I have learned many lessons from my mistakes and will reveal it all in my blog with time! I made a promise to my family and long-standing friends that I will lead them away from their jobs!
Update: I have been very quiet on the affiliate marketing front lately due to more lucrative opportunities on the cryptocurrency arena. I believe cryptocurrencies are a once in a lifetime opportunity. I have been accumulating prior 2017 and can state it will change my friends and family's lives!
I will be putting out a full course to reveal some secrets. Watch this space! It will never be too late!