What a week! Pleasure and business mixed in a super busy city! What a buzz! So little sleep…
I just flew back into the UK after a week in Las Vegas. For sure a long flight to go for a mastermind session, but worth the time in gold!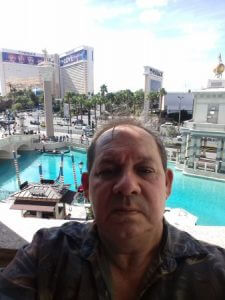 Meeting like-minded people in internet marketing and rubbing shoulders with the best in the industry was an awesome experience.
The presentation and tutoring by Jonas Lindgren, Jono Armstrong and Brendan Mace was phenomenal. No stone was left unturned and their expertise in affiliate marketing and product launching set a very high standard. All aspects of a super business model was covered and left all participants excited and super pumped. The personal attention the group enjoyed was more than anyone could have asked.
Personal step by step affiliate marketing done the super affiliate way was an eye opener. Achieving super results and success was completely doable and left me motivated. Being only a small group, attention to detail and advanced techniques were absorbed by all. I can only thank the coordinators of this once in a lifetime event in Vegas.
Once I have shaken of my jet lag I will get into more details on how to structure your attack to be highly successful at affiliate marketing and the secret to unlimited traffic. Please feel free to comment or ask questions below.